Autonomy for People with Visual Disability Everywhere
The intelligent application for the blind and visually impaired which guides users through their city and building environments with real-time voice messages
Autonomy for People with Visual Disability Everywhere
The intelligent application for the blind and visually impaired which guides users through their city and building environments with real-time voice messages
Explore your Surroundings
Lazarillo App will provide you guidance through voice messages it will tell you where you are and the places of interest around you: Banks, shops, cafes and more. Businesses with the Lazarillo indoor wayfinding will be highlighted. As you move through the city Lazarillo will announce street intersections and key reference points, so you can have complete access to everything you need and the city has to offer.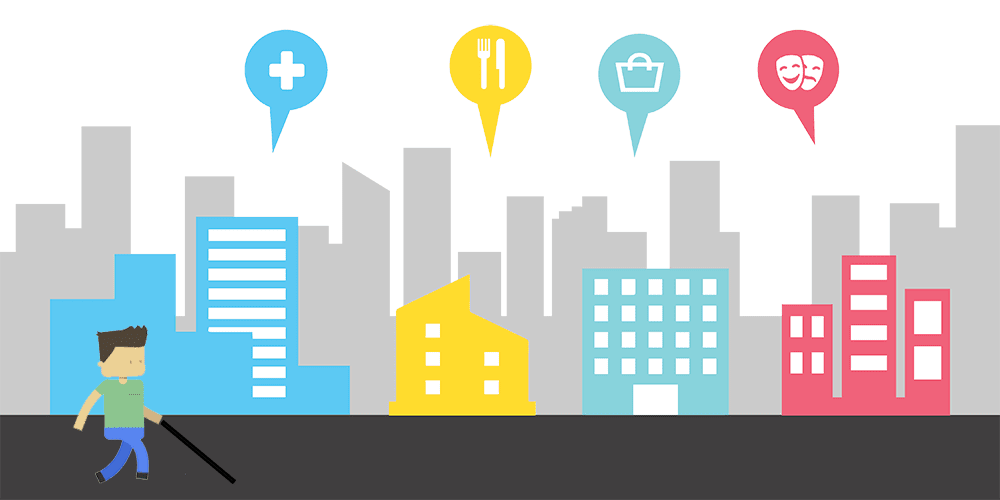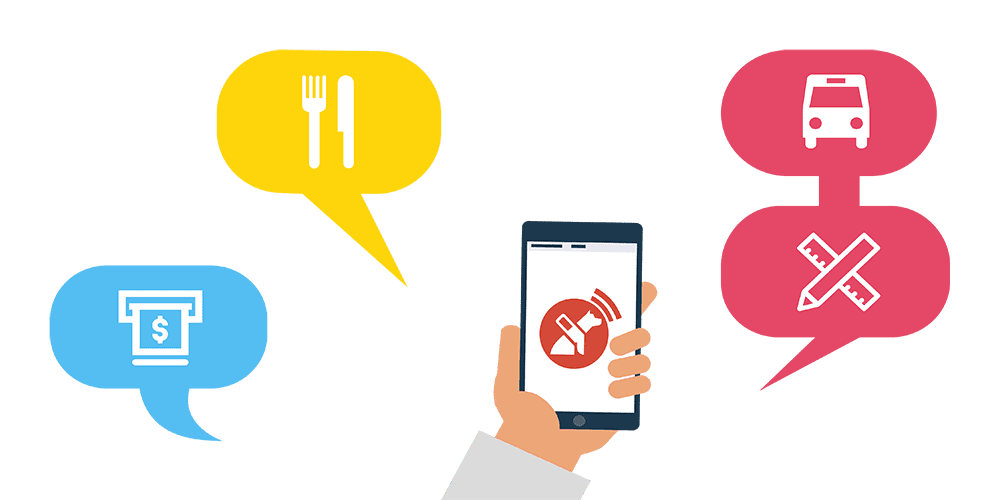 Look for places around you, using categories; such as restaurants, health centers and means of transportation. If you wish to locate a specific address, click the "search" tab to obtain the location you need.
Save your Favorite Places, without limit
In order to quickly access your favorite spots in the city, click on "save" so they become immediately available, even without Internet. You can also save locations using your GPS location and then editing their name. Your favorites are save to your account so if you change your device, you will be able to access.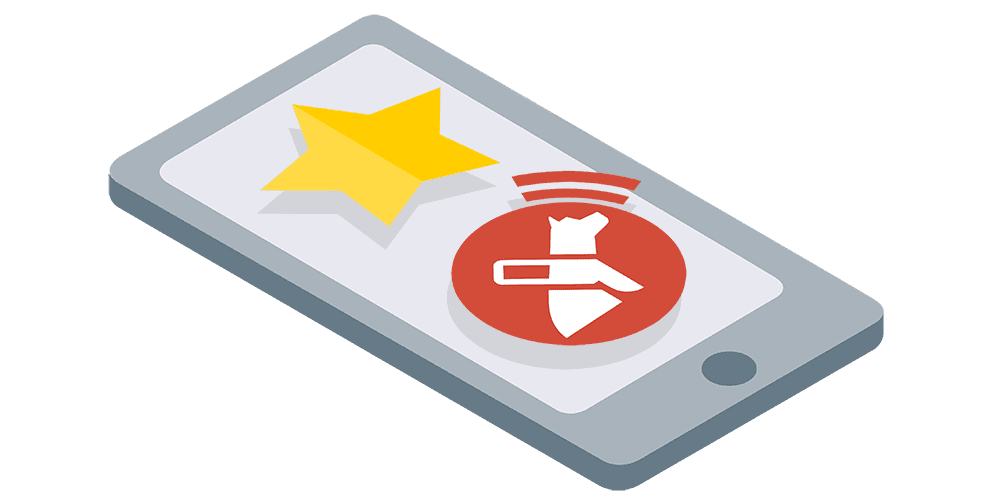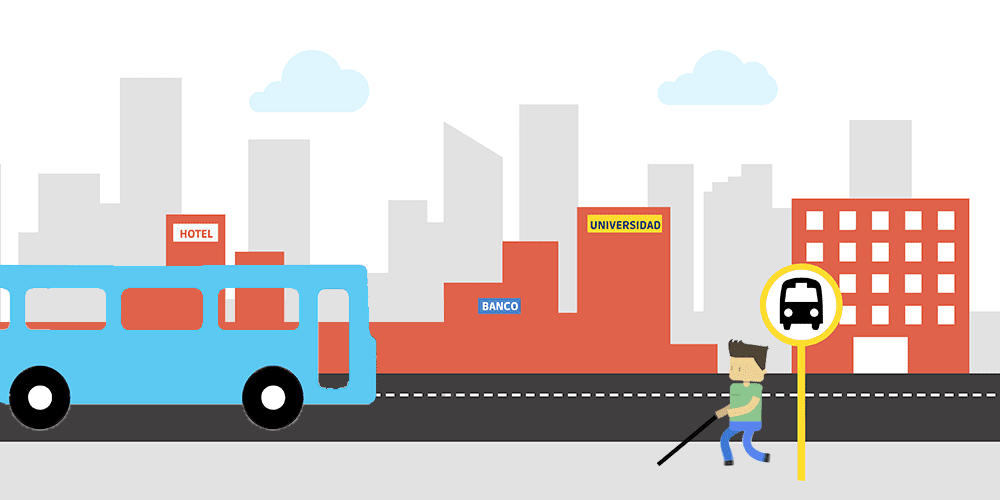 Get Walking Directions or set routes in other means of transportation  
Chose the mean of transportation that best suits you and move freely around the city. By walking, car, bus or subway, you will get from one point to other thanks to the guidance that Lazarillo will provide. In addition, the app is linked to UBER, to show you nearby cars and prices so you can confirm your trip in a very simple way.
Track Locations and Get Notify as you reach your destination
Tracking will give you distance notification as you get closer to your selected destination. This feature works even if the exploration mode is paused and also works offline.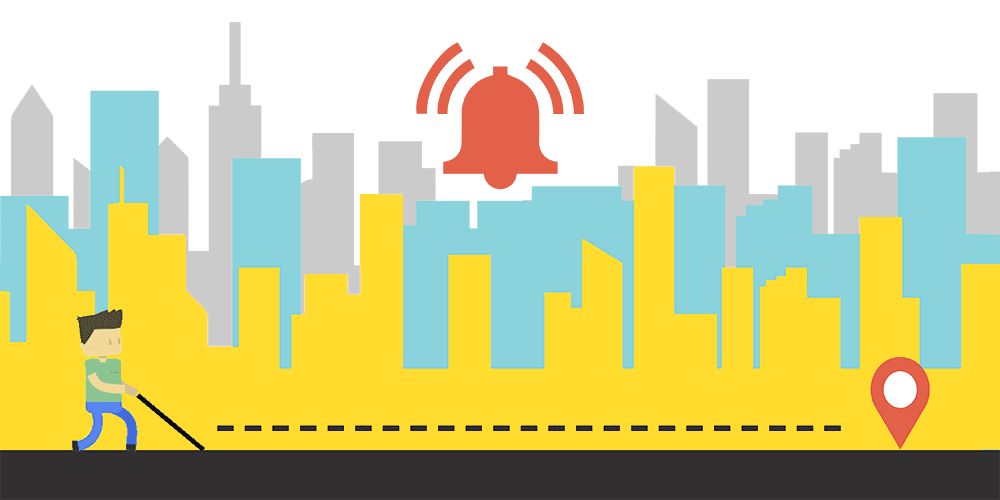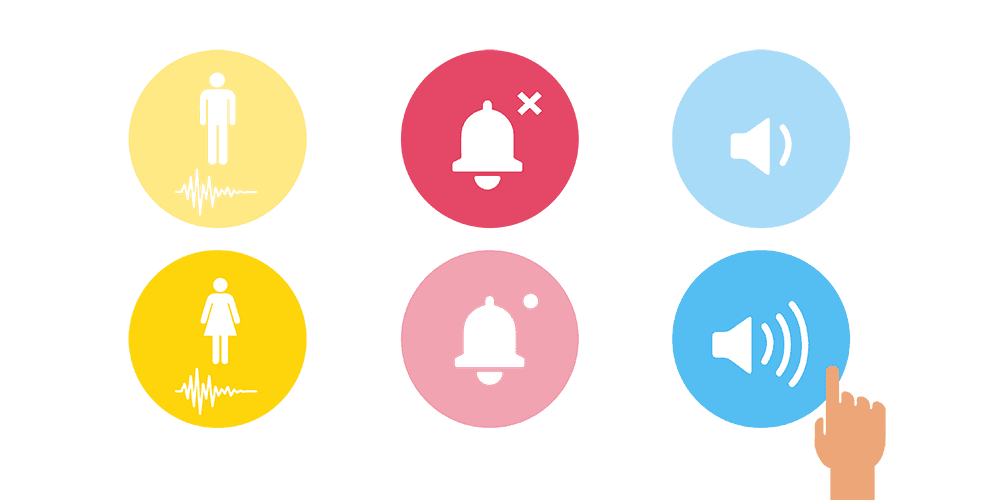 Customize Audio, Voice and layout that better suits you
LazarilloApp can be customizable to your needs. In the settings tab, you can modify how Lazarillo talks to you, the layout changing it to the dark mode, change the category search options to list or to a grid, and more. 
I was traveling 30 kilometers and I used Lazarillo… the app was telling me about every bus stop and store near me. I felt like crying for so much help and for that I want to thank all of you.
Thank you for your dedication, for this wonderful idea that came to solve the life for so many of us…
I am a Lazarillo user and I love it. Thank you very much for creating this miracle because when I go out, I know which streets I am going to, the establishments that are close by and I can know all the nearest bus stops #thanks
I am a special ed teacher and I use it as a tool to help students when we do orientation and mobility. The application is fantastic!!!
Subscribe to our newsletter and get the latest news and interesting information about Lazarillo.